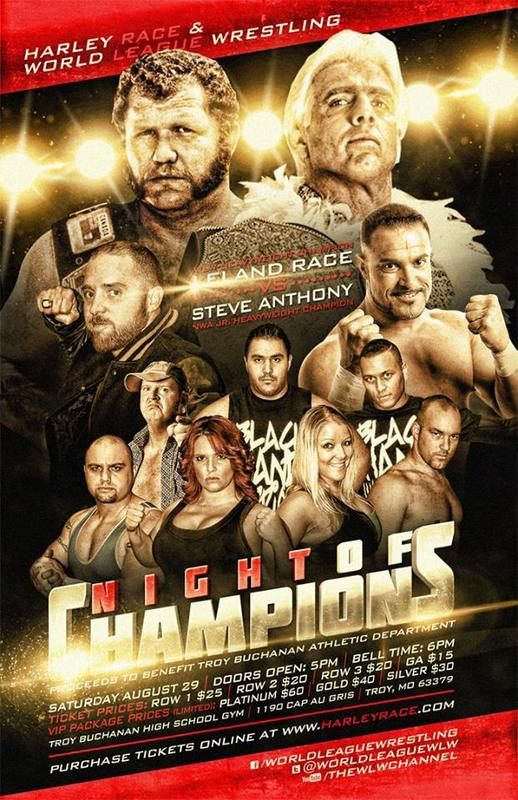 Over the past two weeks we have been flooded with questions on where can I buy tickets to meet Ric Flair and Harley Race, along with the stars of  World League Wrestling in Troy, Missouri.
Here is a link for you to purchase tickets.
I highly encourage that you do not miss this awesome night of wrestling with who I feel are the greatest wrestlers of all-time.
Plus do not also miss the chance to purchase the new WLW Night of Champions T-shirt.