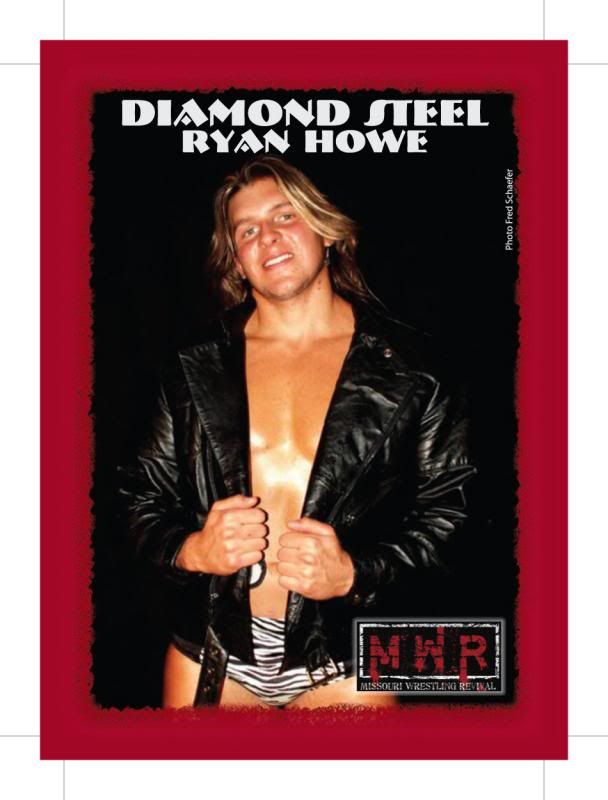 Everyone at Missouri Wrestling Revival would like to wish Ryan Howe the best this Thursday night on Spike TV's TNA Gut Check. We were privileged to have him be an important part of the first ever MWR Trading card series at number 56.
Let us hope to see Howe in the TNA trading card series in the future.
———————————————————————————————————————————————
This week's TNA Gut Check Contestants. Ryan Howe of Louisville, KY is a Musician who has been playing since he was 5 years old and has expanded his abilities to 27 instruments. His love for music is what brought him into the world of wrestling and he has been working towards this moment that could be the most important match of his career. Watch IMPACT WRESTLING every Thursday night at 9/8c on Spike TV.